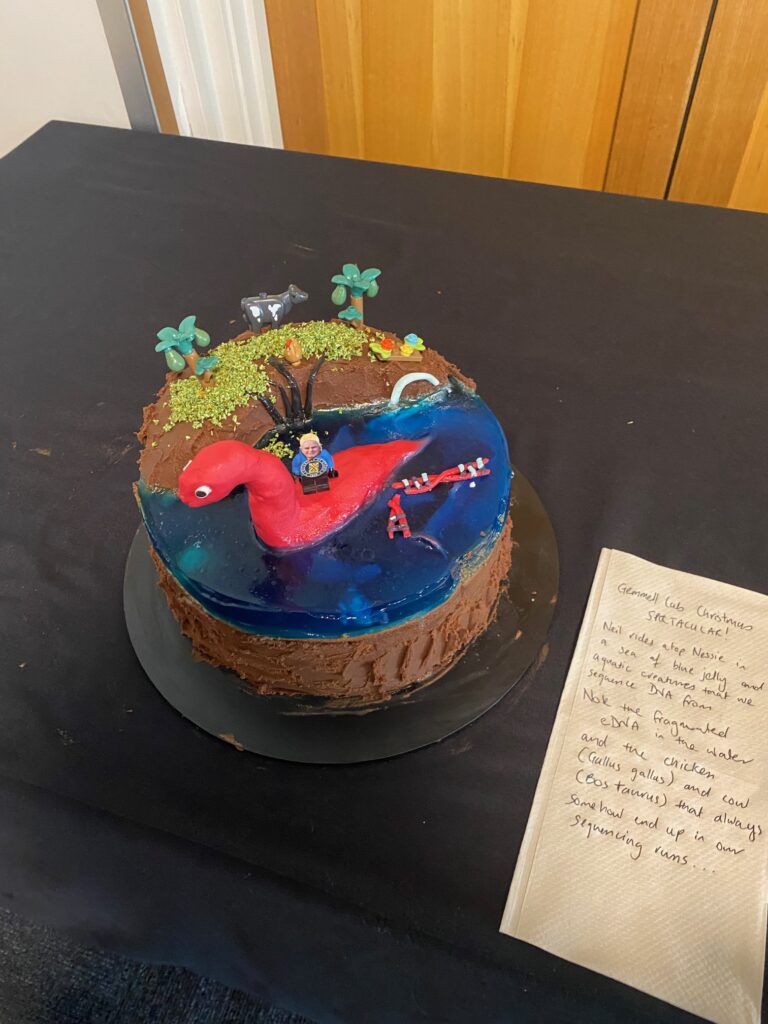 This was the first time the Biomedical School of Sciences (BMS) held this competition, and we would like to think that we set a good standard for the following years!
A vanilla sponge smothered in dark chocolate ganache was the base for a mountain landscape and a blueberry jelly lake where lampreys, other fish, kelp and Sponge Bob shared their environment with Nessie and Lego Neil!
The cake was of course inspired by the lab's work around eDNA, and the media hype Neil and Gert-Jan received during their Loch Ness adventure (see what was found during this adventure on our Supernatural History research page).