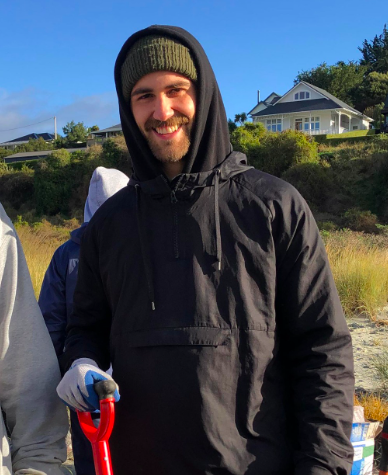 Joe grew up in Gisborne, and completed a Bachelor of Commerce in Business Management and a Bachelor of Science in Zoology (both at Otago Uni). However, it was an interest in marine science that led him to undertake his masters in this particular field.
Joe's research will involve investigating the use of sponge tissue as a natural collector of eDNA on tropical coral reefs. If the research is successful it may provide a cheaper, more efficient method of monitoring biodiversity in these environments. 
He is supervised by Prof. Miles Lamare and Dr. Gert-Jan Jeunen.
Contact Details
Email: muldoonjoseph@gmail.com