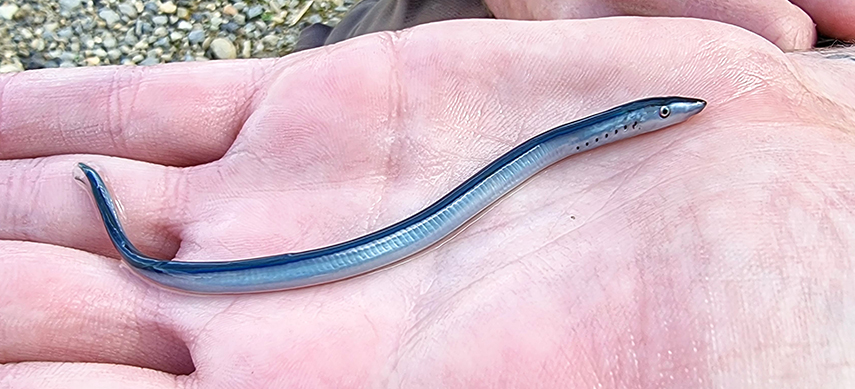 The New Zealand lamprey (Geotria australis) is an enigmatic, but culturally important species, found in the streams of rivers of both the North and South Is. In this project we will undertake the first comprehensive population genomic analyses of the New Zealand lamprey population using the latest population genetic approaches. We will use these data to explore issues spanning taxonomy, population genetic structure, population viability, and health. These data are vital to the ongoing management of this species, as its distribution and numbers both appear to be in steady decline, likely due to habitat loss, reduced connectivity, climate change, and reduced water quality. A further threat is a disease, known as lamprey reddenning syndrome, that is observed now at high frequencies in some populations. There may be prospects to use genomic approaches to determine the underpinning causes of this emerging health issue for Aotearoa New Zealand lamprey.
PhD student Allison Miller has joined the Gemmell Lab to use genotyping by sequencing (GBS) methods to better understand the taxonomy, viability and health of the New Zealand lamprey.
Media Highlights
New Zealand Geographic website.
Collaborators